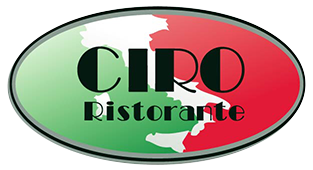 Stone Ridge/Aldie, Virginia
From the time we opened our doors in 2007, we have sought to share our family recipes with the Loudoun County Community. Our restaurant is the perfect place to celebrate momentous occasions or to just relax with loved ones. We are dedicated to providing authentic Italian food and excellent service. We look forward to helping you create a wonderful dining experience.
View Menu & Order Online
Find Us
We are from Naples, Italy and our cuisine features many specialties from that region in Italy.
Gathering together with family and friends around a table featuring delicious food is part of our culture. Those flavors and aromas from our motherland vividly remain in our hearts, and we strive to share them with our customers.
Ciro Ristorante
Suite 155 - 42015 Village Center Plaza
Aldie, Virginia 20105
Phone: 703-957-4062
Email: dc37@msn.com
Restaurant Hours
Monday - Thursday: 11am - 10PM
Friday & Saturday: 11AM - 11PM
Sunday: 11AM - 9PM

Visit Us On: Facebook
View Menu & Order Online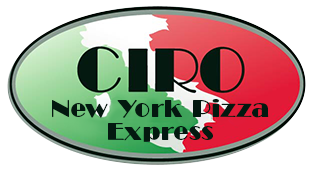 Centreville, Virginia
Proudly serving the Centreville Community for over two decades. As a family-run pizzeria, we are committed to providing excellent service and delicious food prepared with high-quality ingredients.
View Menu & Order Online
Find Us
Dedication, commitment to quality, and providing Centreville families with a food service they can trust.
Our versatile menu accommodates a wide range of occasions. Whether you are meeting a friend for lunch or organizing a catering event for a business function, or any other event, we have years of experience to make sure your needs are met.
Ciro New York Pizza Express
6067 Centreville Crest Lane
Centreville, VA 20121
Phone: 703-830-0003
Email: dc37@msn.com
Restaurant Hours
Monday - Saturday: 11am - 11PM
Sunday: 11AM - 10PM

Visit Us On: Facebook
View Menu & Order Online